Stay Connected
Giving
We believe giving is an act of worship. Here are ways that you can honor the Lord with your tithes and offerings:
Drop your tithe or offering in the basket as you enter the sanctuary for Sunday service.
Online giving through our website (Simple and Secure) If your checking account is used, no fee will be incurred.
Mail your tithes and gifts to:
Central Assembly | PO Box 202 | Wauregan CT 06387
Thank you for your faithful support to Central.
Community Outreach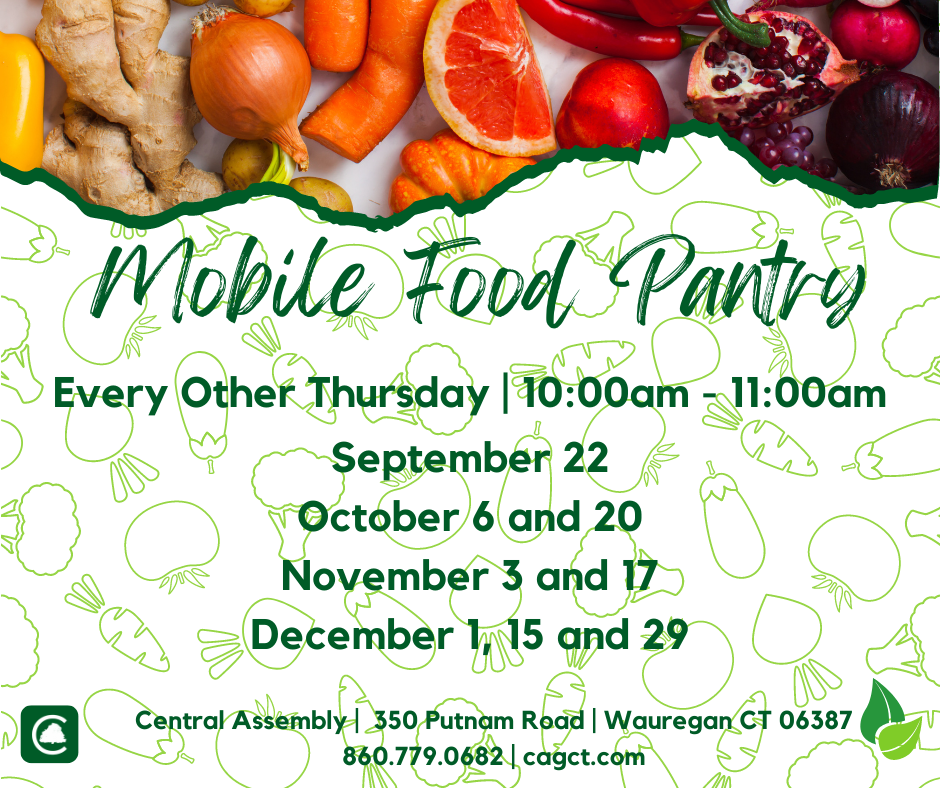 Devotions
Join us in reading our daily devotion. All you need to do is sign-up and as a church we can all be on the same page together.
Social Media Connections
Get social with Central! We would love for you to join our ever growing online community. There is a platform and place for you. Check out our Facebook and Instagram for inspiration and community conversations and if you are a regular member of Central, join our Members Facebook Group.