Men's Ministry at Central
Central is committed to helping men build strong faith in God and in their relationships with others.
Bible Studies
Men's and Women's Summer Bible Study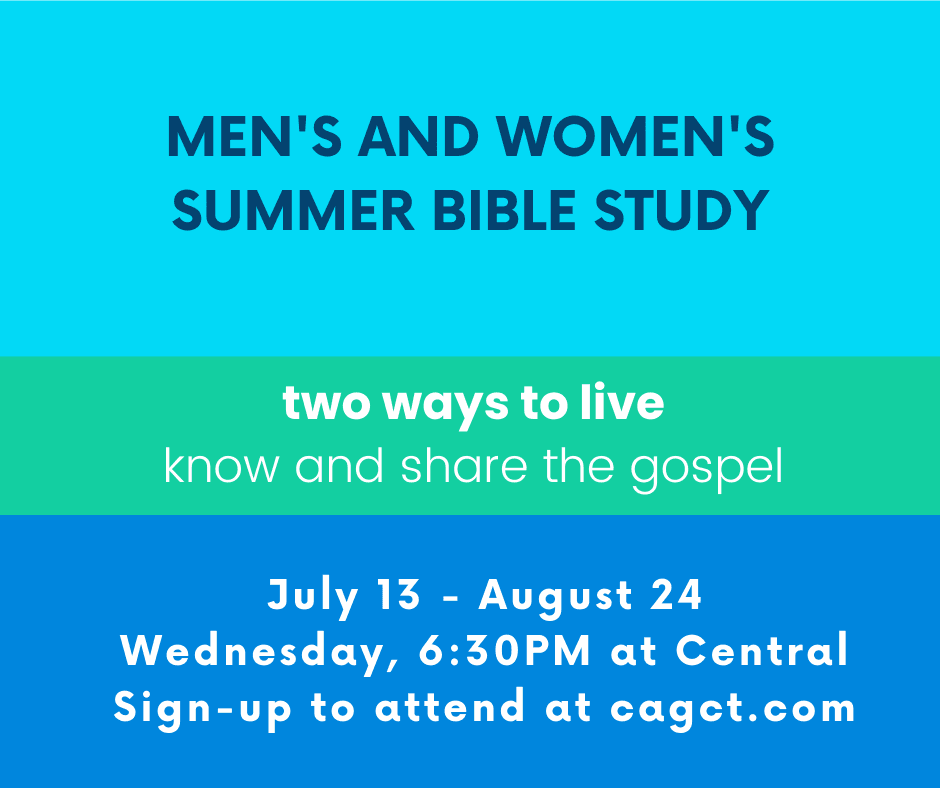 Two Ways to Live: Know And Share The Gospel
How well do you know the gospel?
Every Christian should know and understand the gospel clearly, and be able to explain their faith effectively when the opportunity arises. You will learn what the gospel is, and how to share it simply and naturally with others when the opportunity arises.
Two Ways To Live: Know And Share The Gospel is a seven-week course that aims to equip you:
With a clear understanding and knowledge of the gospel of Jesus Christ.
With the basic skills of how to explain that gospel to others in your own words.
Discipleship is necessary for you to grow into maturity and to be transformed into the person He has created you to be. If you are interested in attending, please sign up below. Workbooks will be available for the class and can be picked up the first week of the study. The workbooks are $11.00.
Heroes of Faith | Men's Fall Bible Study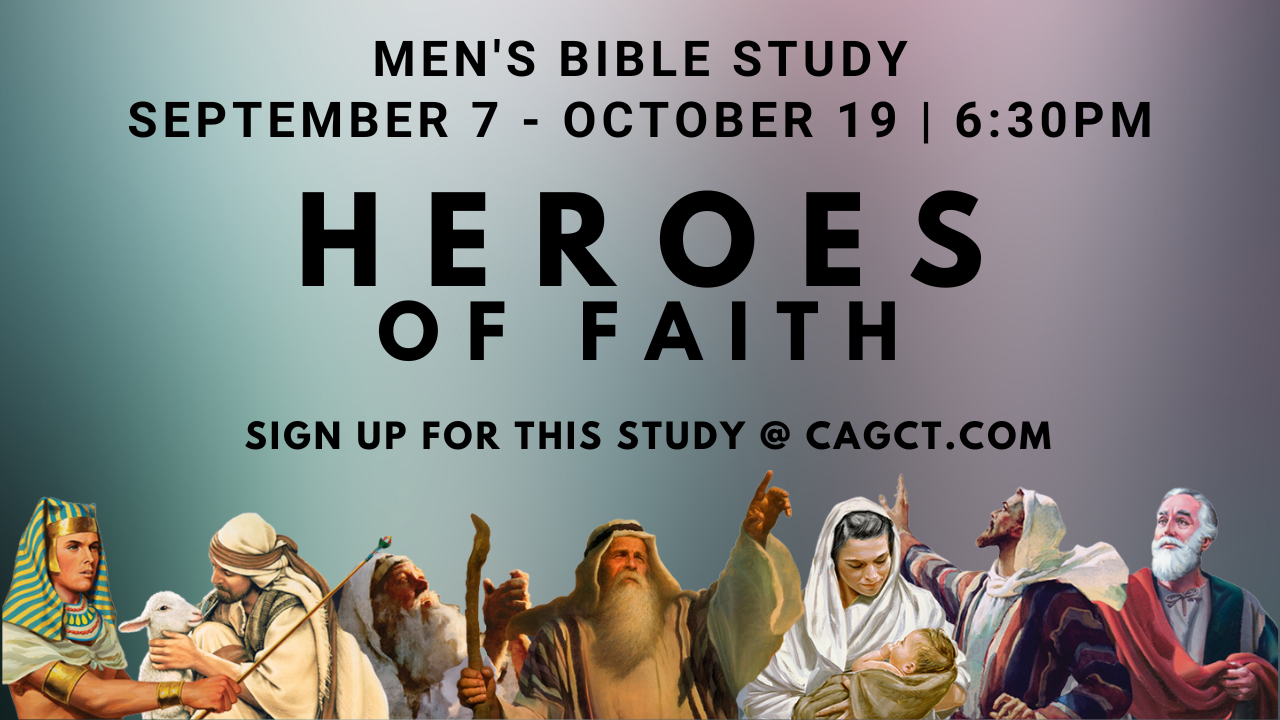 September 7 - October 19 AT 6:30PM
Hybrid Format (In-Person and Zoom)
In the book of Hebrews Chapter 11, there is a "Hall of Faith" dedicated to remarkable men and women whose stories stand our to encourage and challenge our own faith. They live incredible lives, trusted God and because of this they are ofted called the HEROES OF FAITH. There are quite a few people who make it into this "Hall of Faith" and some of these include Abel, Noah, Abraham, Isaac, Jacob, Sara, Joseph, Moses, Rahab, Gideon, Samson and David.
Join us as we we will be looking at Heroes of the faith, real people who chose to step out in faith and believe in the God of Heaven. Their genuine faith led them to be confident obeyers and diligent doers of God's word and will.
Register below for the Men's Fall Bible study.
This is a hybrid format (In-person and Zoom)
Men's App and Additional Resources
Men, take advantage of this app to grow closer in your walk with Christ.