Women's Ministry at Central
Women's Ministry exists to encourage you in your faith, to equip you to stand firm in your beliefs, and to help you engage with our community. Through Bible studies and special events we will walk together to enrich our relationships with Jesus Christ and our family and friends.
Women's Bible Studies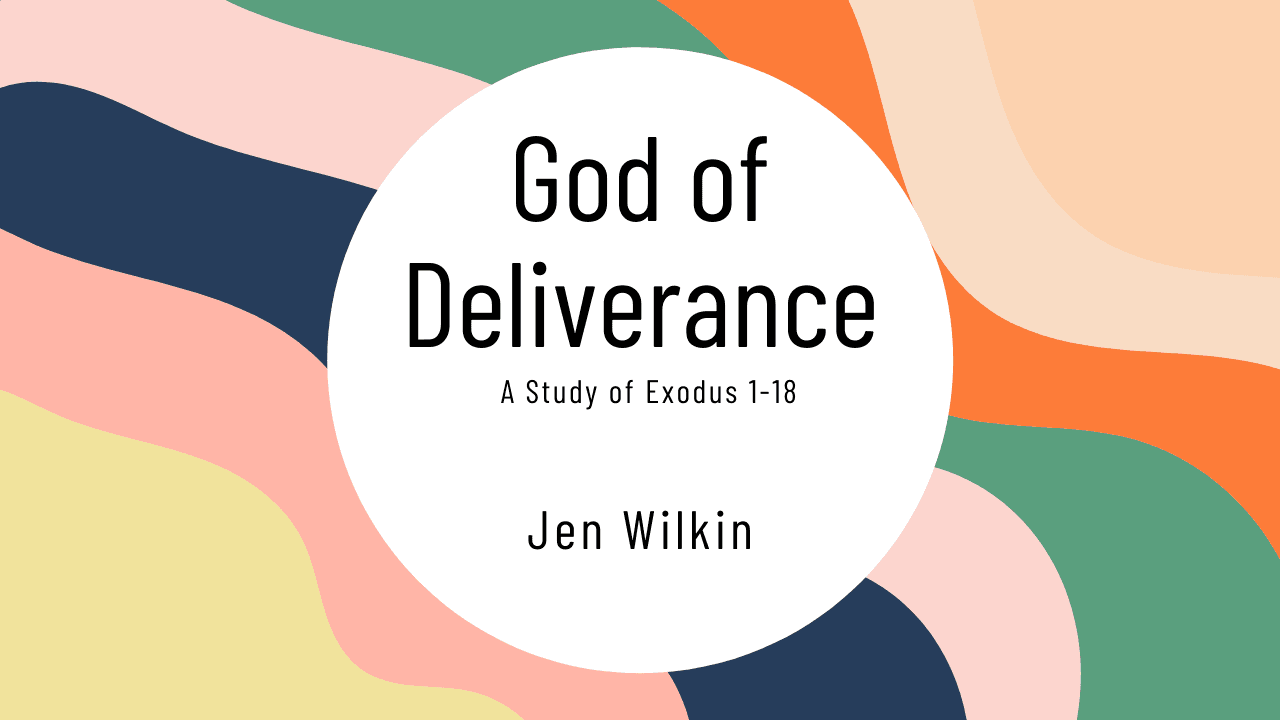 God of Deliverance | Jen Wilkin
A study of Exodus 1-18
Wednesday Evening at 6:30 PM
March 2 - May 18
The exodus of the Israelites shapes our understanding of the whole Bible, its themes reverberating all the way to Revelation.
Exodus is the birth narrative of a nation unmistakably guided by the great Deliverer. Join us in this 10-session study of Exodus 1-18 as Jen Wilkin shows us that Israel's story is our story: the same God who delivered Israel also delivers all those He loves from slavery to sin, and from service to the Pharaohs of this world. He lifts our eyes to the promised land He has prepared, where we dwell with I AM and worship Him, the one true God.
Women's Prayer and Bible Study
Current Study | Jude
Thursdays 11:00AM - 3:00PM
Bring your own lunch!
Host: Madeleine Krecidlo | 25 Collins Road | Central Village
Any questions please call the church at 860.779.0682
Encountering God | Kelly Minter
Cultivating Habits of Faith Through the Spiritual Disciplines
Wednesday Evening at 6:30PM
May 25 - July 6
Join us in discovering biblical, approachable ways to practice disciplines like prayer, study, worship, simplicity, generosity, rest, celebration. These habits of faith create more margin, peace, and rest in our lives as we walk closer with Jesus.
Women's Bible Study | Wednesday | 6:30 PM
Register below for the Women's Bible study. You will receive an email with a link for our current Women's Bible Study.
Chasing Truth | AG Women
You are invited on a journey to read the Bible cover to cover with women across the nation. Discover the transformational power of God's Word through a reading plan, weekly devotionals, memory verses, a team of Bible scholars, and social media posts.