Women's Ministry at Central
Women's Ministry exists to encourage you in your faith, to equip you to stand firm in your beliefs, and to help you engage with our community. Through Bible studies and special events we will walk together to enrich our relationships with Jesus Christ and our family and friends.
Bible Studies
Women's Prayer and Bible Study
Current Study | Revelation
Thursdays 11:00AM - 3:00PM
Bring your own lunch!
Host: Madeleine Krecidlo
Any questions please call the church at 860.779.0682
Men's and Women's Summer Bible Study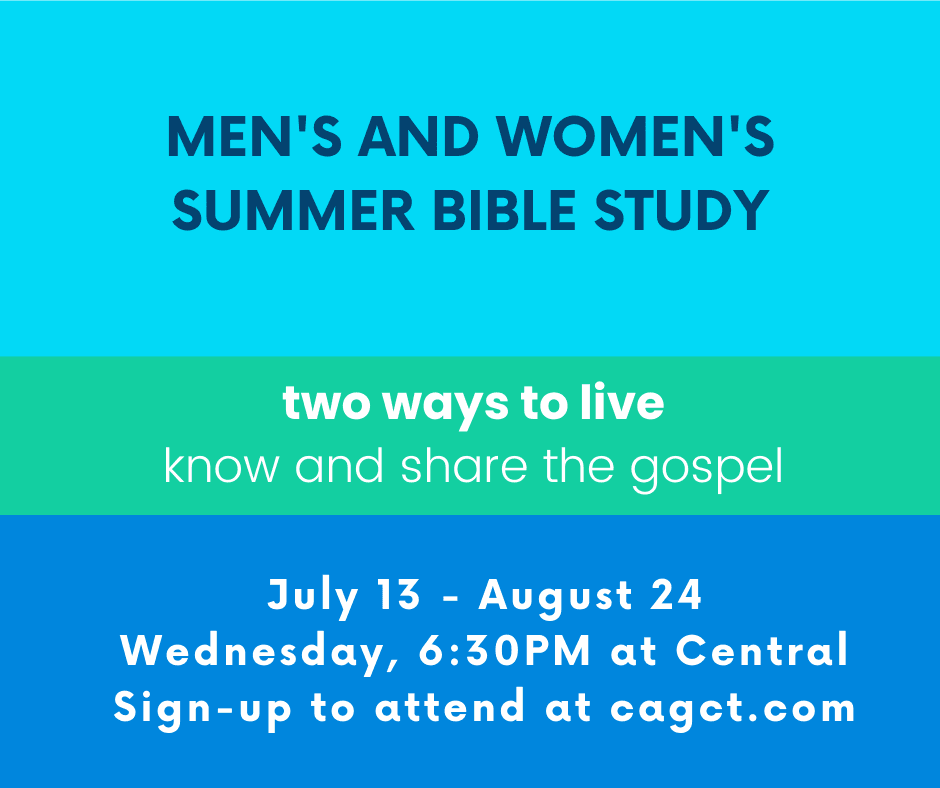 Two Ways To Live: Know And Share The Gospel
How well do you know the gospel?
Every Christian should know and understand the gospel clearly, and be able to explain their faith effectively when the opportunity arises. You will learn what the gospel is, and how to share it simply and naturally with others when the opportunity arises.
Two Ways To Live: Know And Share The Gospel is a seven-week course that aims to equip you:
With a clear understanding and knowledge of the gospel of Jesus Christ.
With the basic skills of how to explain that gospel to others in your own words.
Women's Fall Bible Study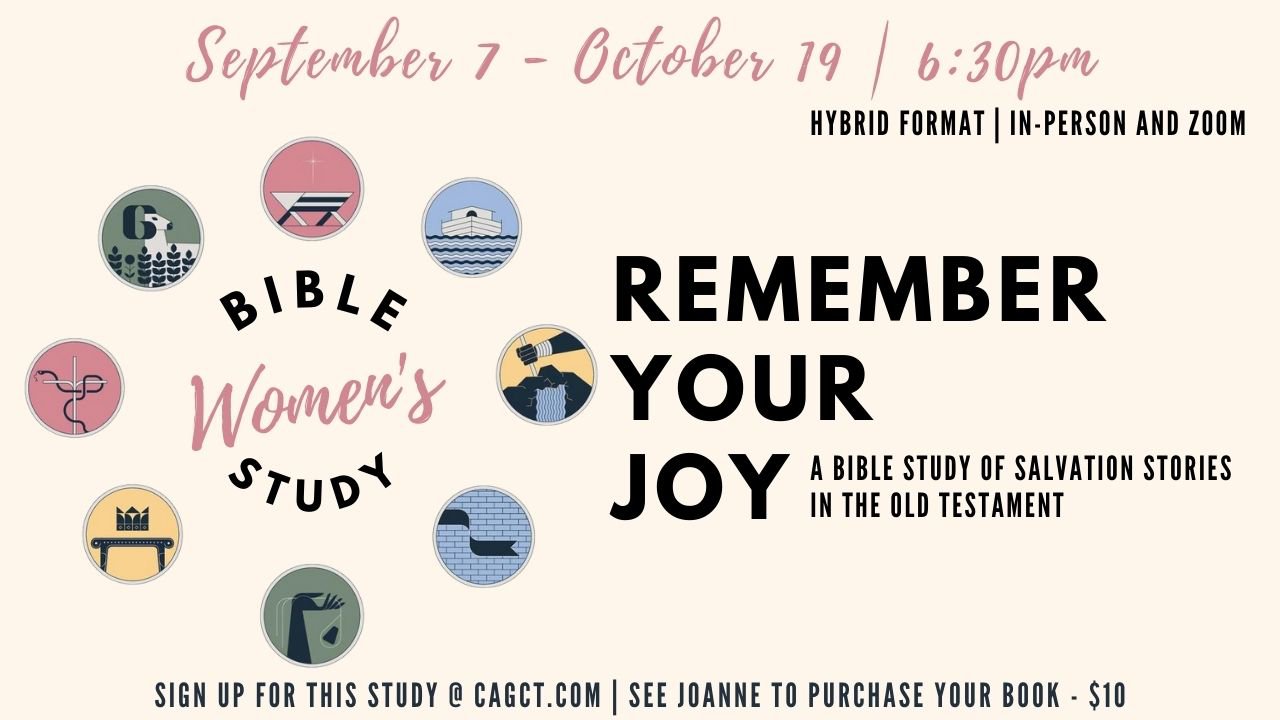 Remember Your Joy:
A Bible Study of Salvation Stories in the Old Testament
by Courtney Doctor and Melissa Kruger
September 7 - October 19 | 6:30PM
Hybrid Format (In-person & Zoom)
This seven-week study traces the promised seed of the woman from Genesis 3:15 through seven Old Testament stories. Each chapter gives a glimpse, a foreshadowing, of the greater salvation Jesus wins. Each story will be accompanied by a symbol that represents an aspect of our salvation, intended to be visual reminders of spiritual truths. We will be called to remember the joy of our salvation!
David once wrote: "Restore to me the joy of your salvation" (Ps. 51:12). Our hope is that you will remember the joy of your salvation—and praise the One who accomplished it—as you consider the battle he won on your behalf.
There is a book that will need to be purchased before the study begins. The cost of the book is $10, please see Joanne.
Register below for the Women's Fall Bible study.
This is a Hybrid Format (In-person & Zoom)
Chasing Truth | AG Women
You are invited on a journey to read the Bible cover to cover with women across the nation. Discover the transformational power of God's Word through a reading plan, weekly devotionals, memory verses, a team of Bible scholars, and social media posts.